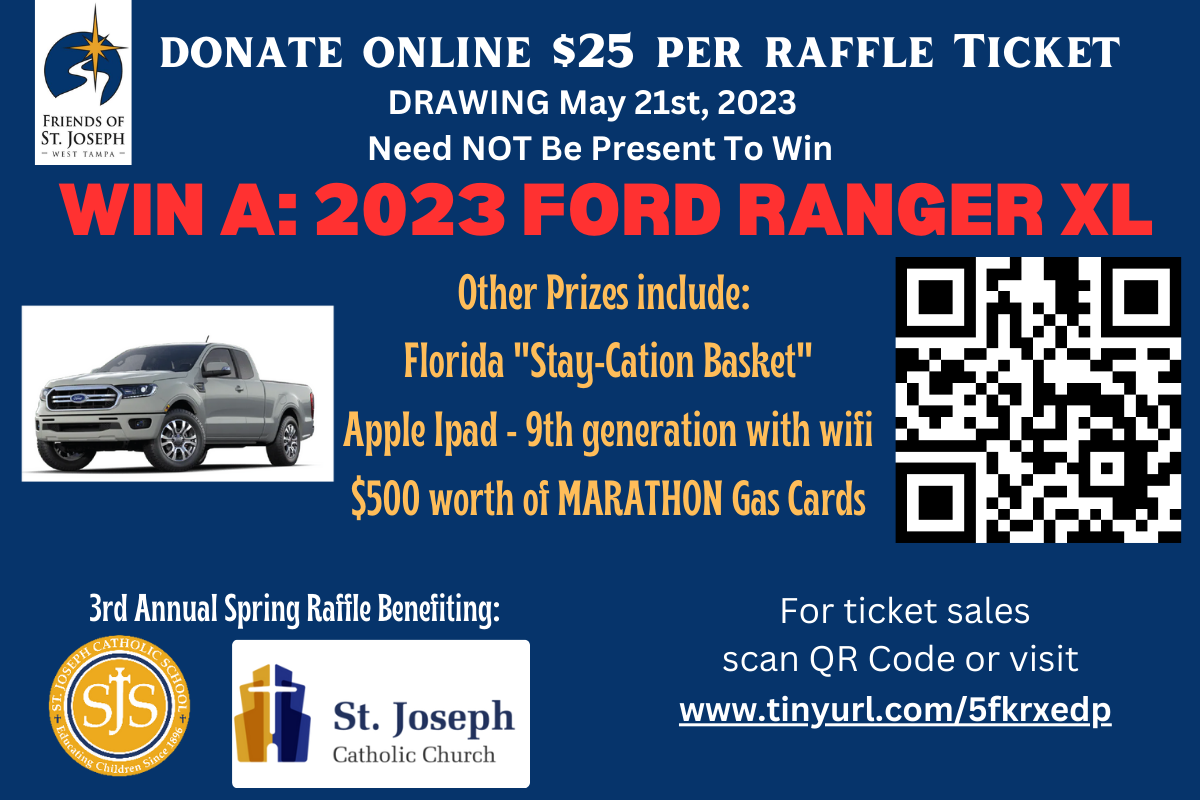 For our big fundraiser this year, St. Joseph is having a drawing for a 2023 Ford Ranger XL (worth $32,000).
Other prizes that can be won:
Florida "Stay-cation" basket
Apple iPad 9th Generation
$500 worth of Marathon gift cards
You may use this link to purchase a ticket remotely. You will receive one drawing ticket for every $25 donated: https://www.tinyurl.com/5fkrxedp
Tickets are due in the school office by May 19, 2023.
Para nuestra gran recaudación de fondos de este año, St. Joseph esta teniendo un sorteo para un Ford Ranger XL 2023 (valor $32.000).
Otros premios que se pueden ganar:
Canasta de "Stay-cation" de Florida
iPad de 9ª generación de Apple
$500 en tarjetas de regalo de Marathon
Puede usar este enlace para comprar un boleto de forma remota. Recibirá un boleto de sorteo por cada $25 donados: https://www.tinyurl.com/5fkrxedp
El sorteo se llevará a cabo el 21 de mayo de 2023. Todas las ganancias apoyarán tanto a la escuela como a la parroquia de St. Joseph.