St. Joseph Catholic School
2200 N. Gomez Avenue
Tampa, FL 33607
Phone: 813-879-7720

Our Office Hours are 8am-3pm

Our Summer Office Hours are 8am-12pm Monday-Thursday



To schedule a tour, click here.



At St. Joseph Catholic, we believe that every child deserves "to have life and have it to the full" (John 10:10), so we provide every student with academic, personal, and spiritual support. Our students are the future leaders of our community, and so we offer them an extraordinary education rooted in the Gospel that prepares them with the knowledge and skills necessary to serve their community and the world with love, integrity, and zeal.
Like us on Facebook and stay informed!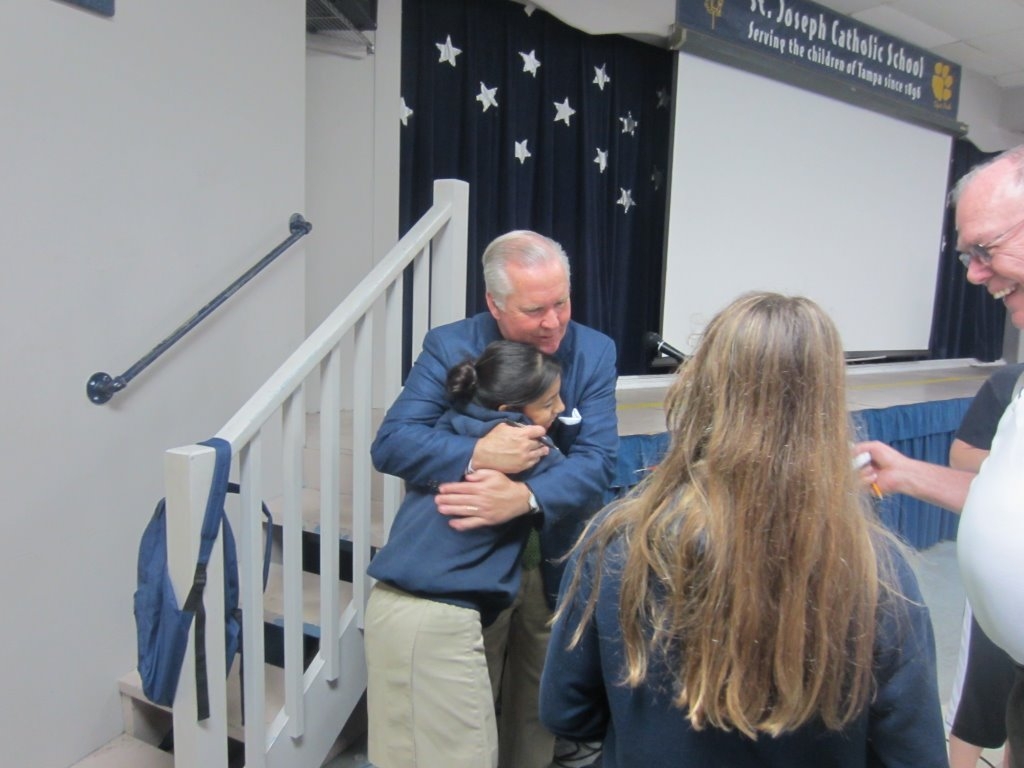 *Tampa Mayor Bob Buckhold visits with students at St. Joseph Catholic School*