Coronavirus Information
COVID Update 9/6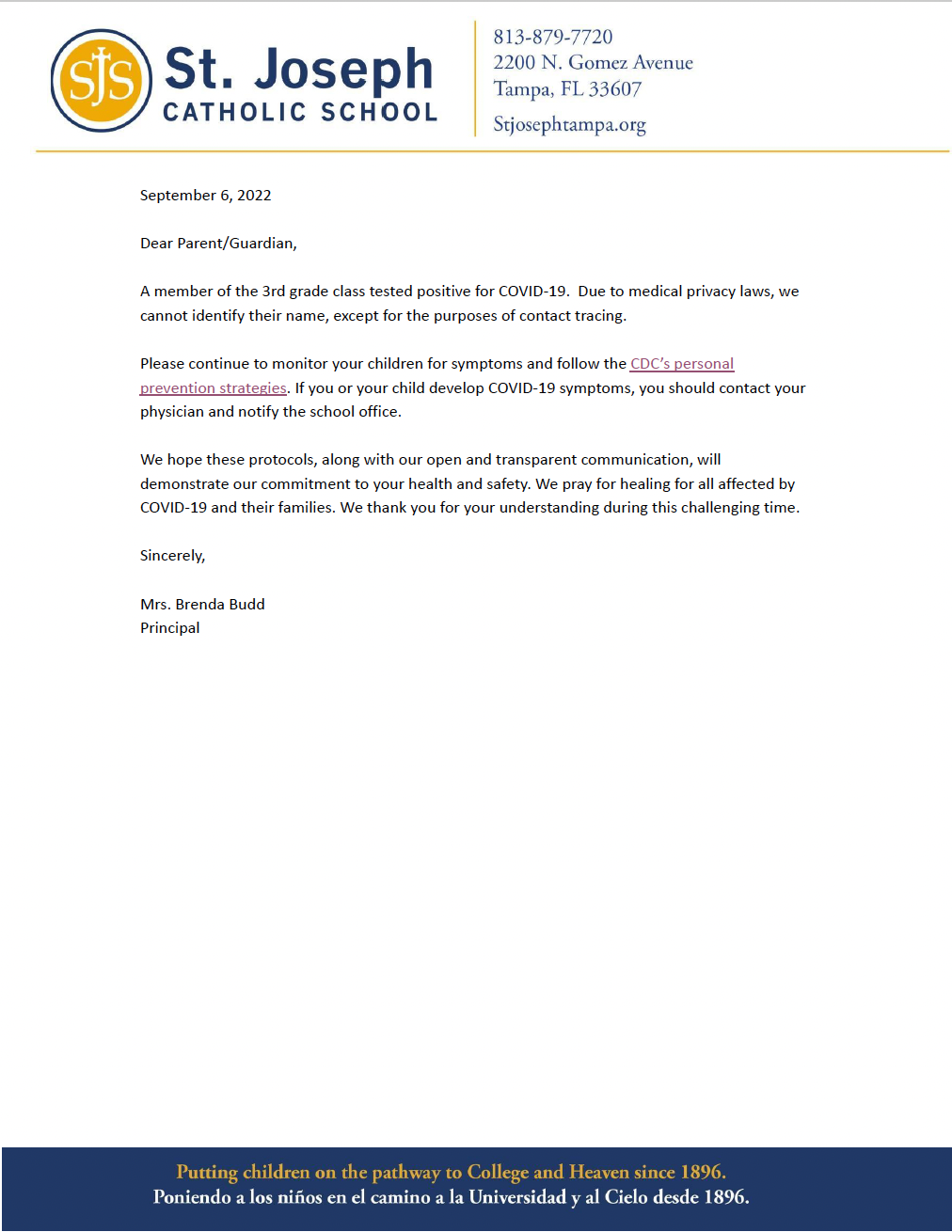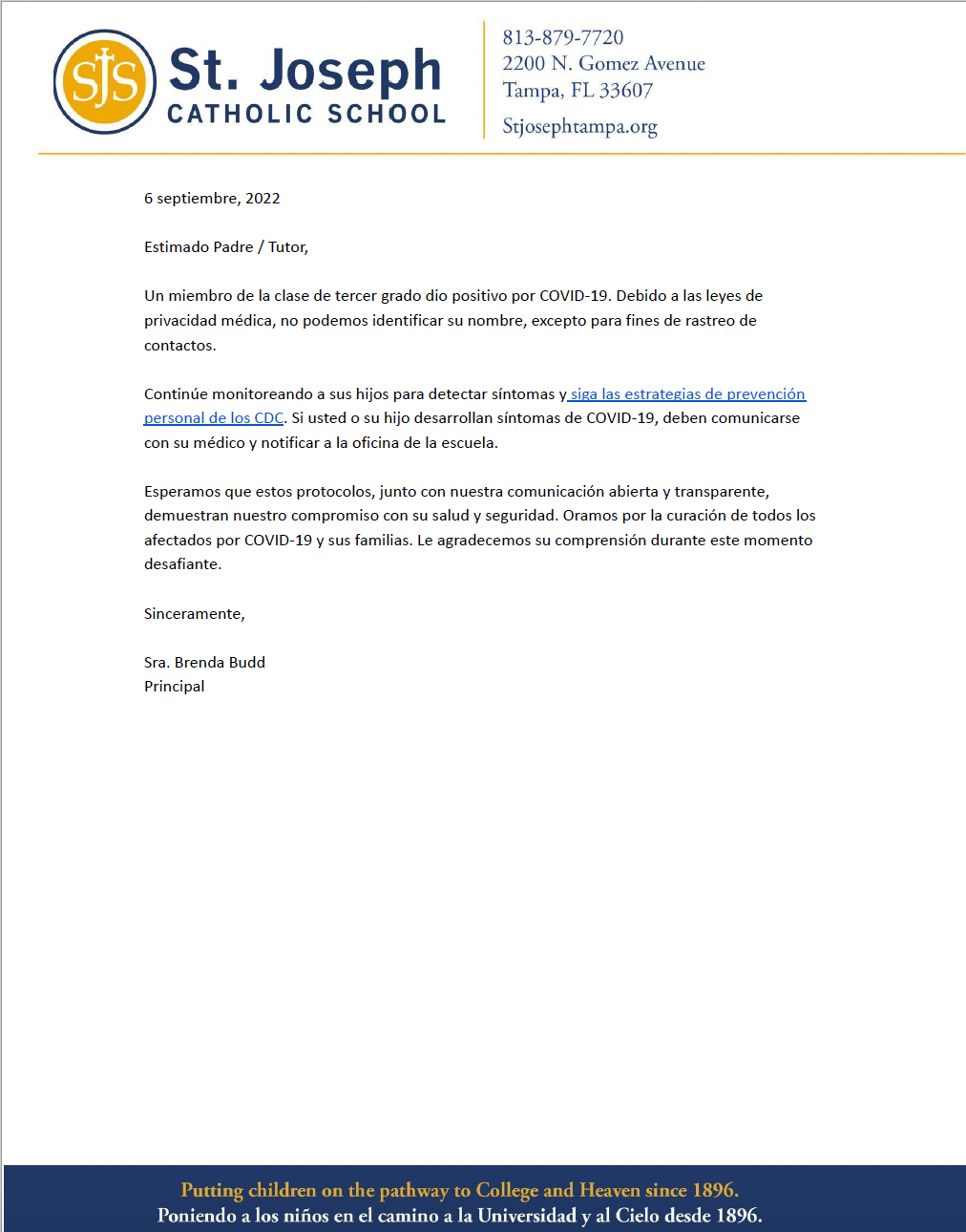 COVID Update 8/30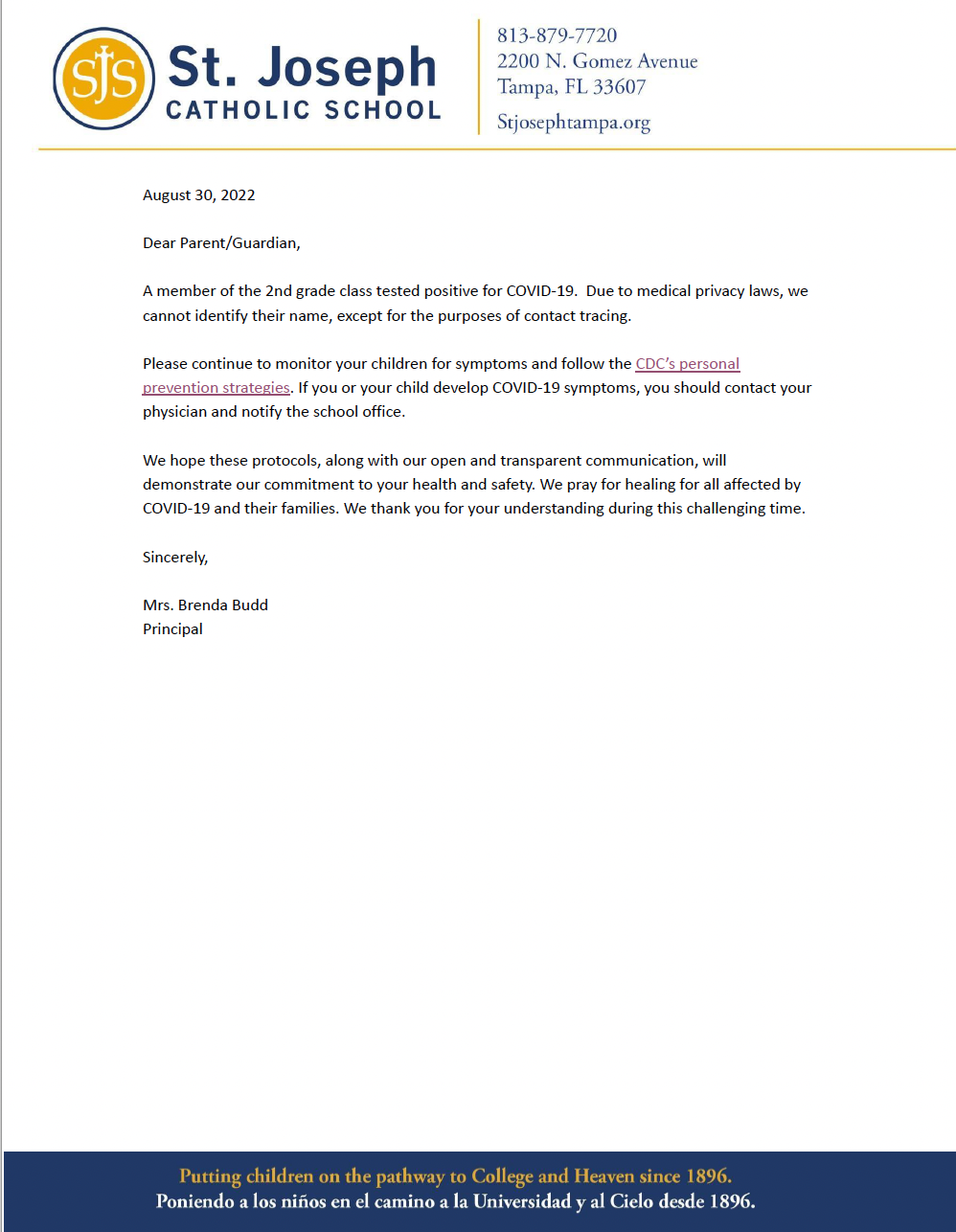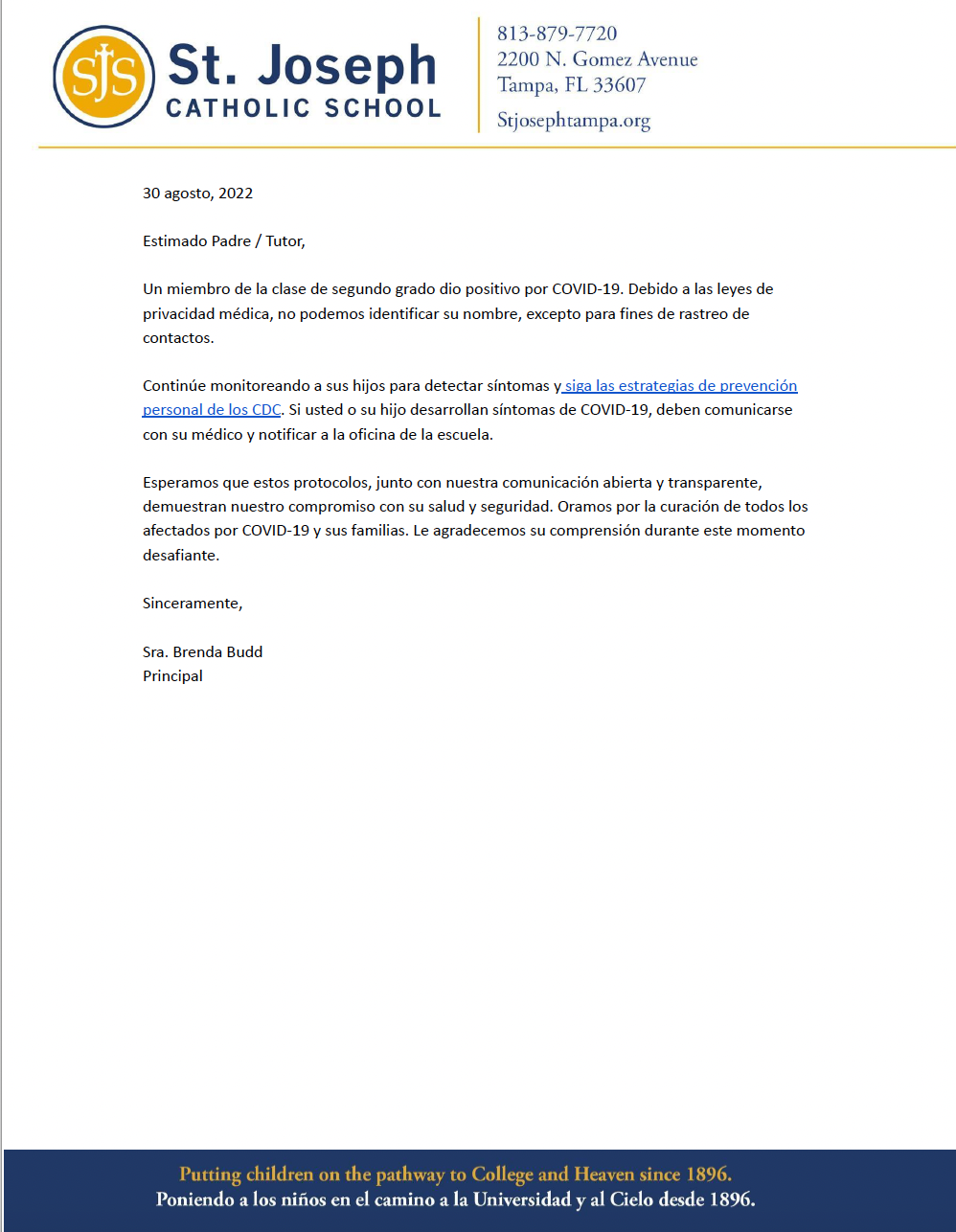 COVID Update 8/15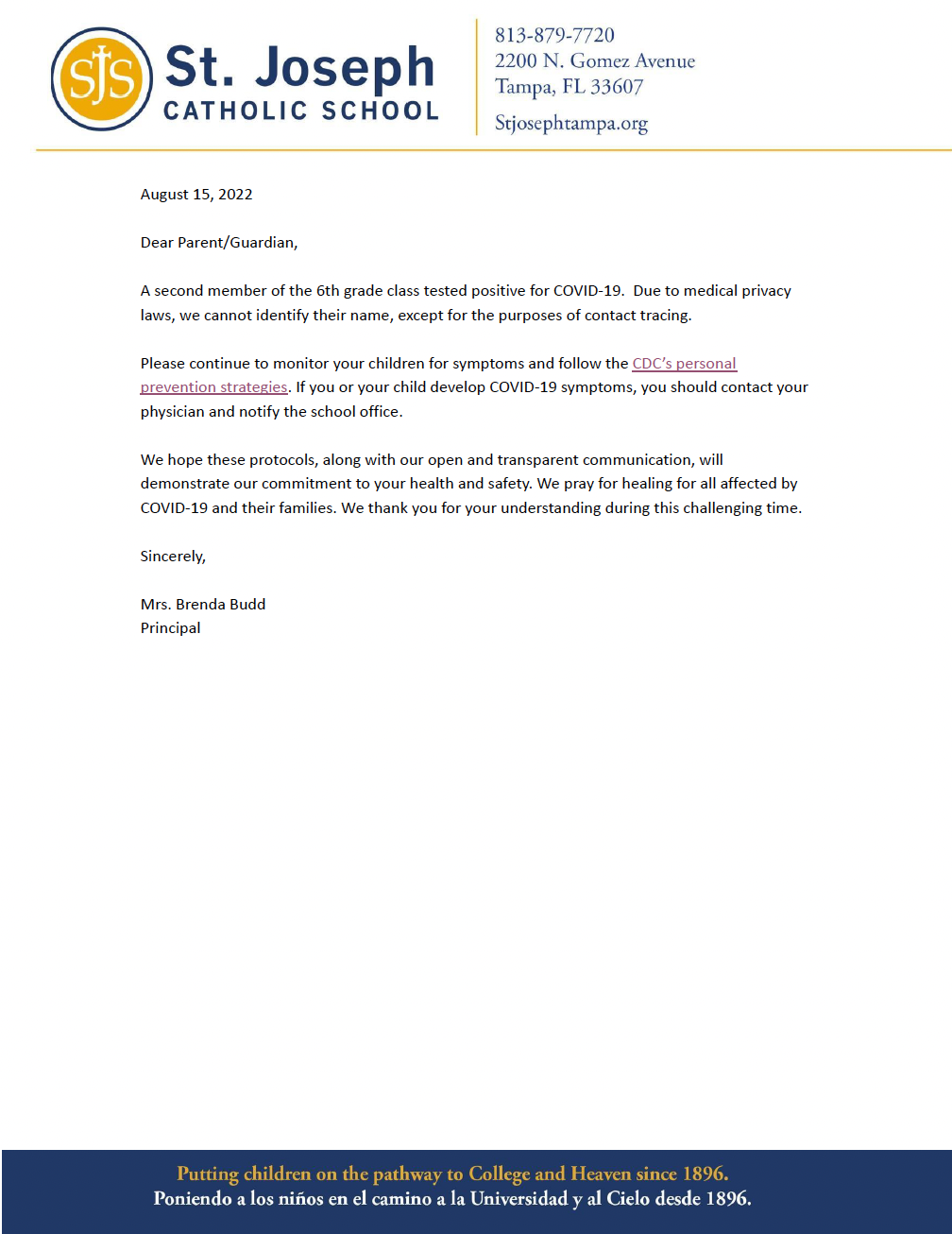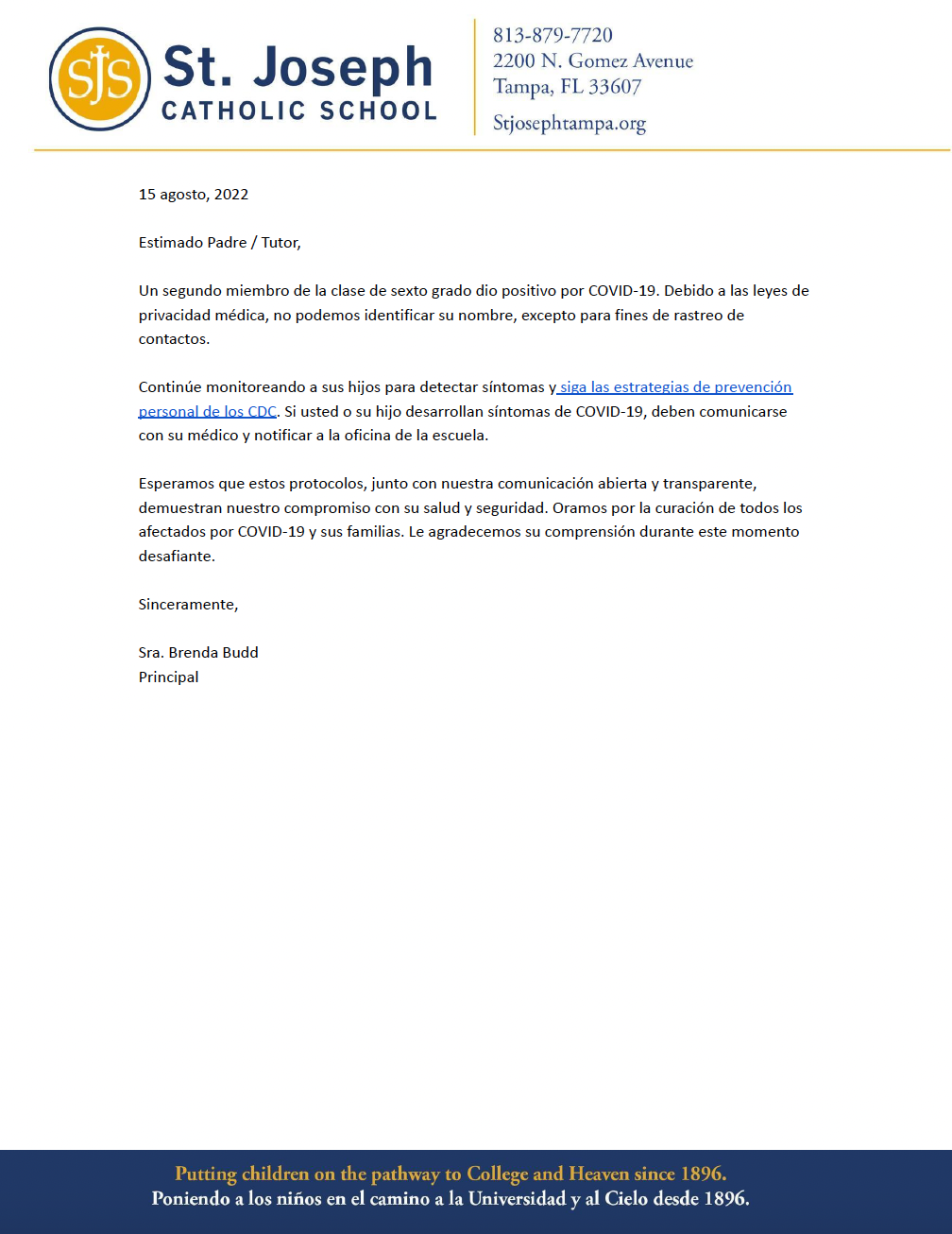 COVID Update 8/11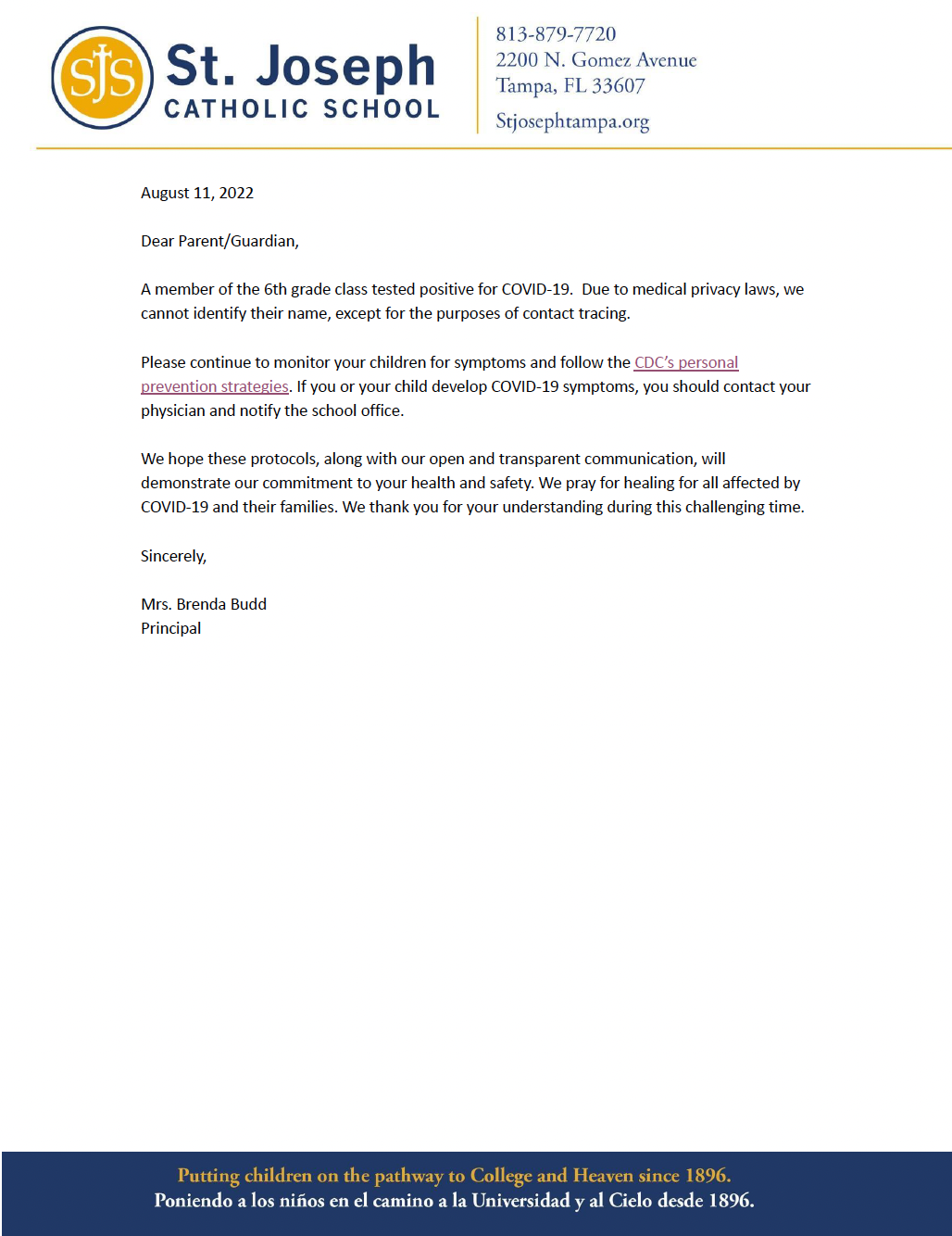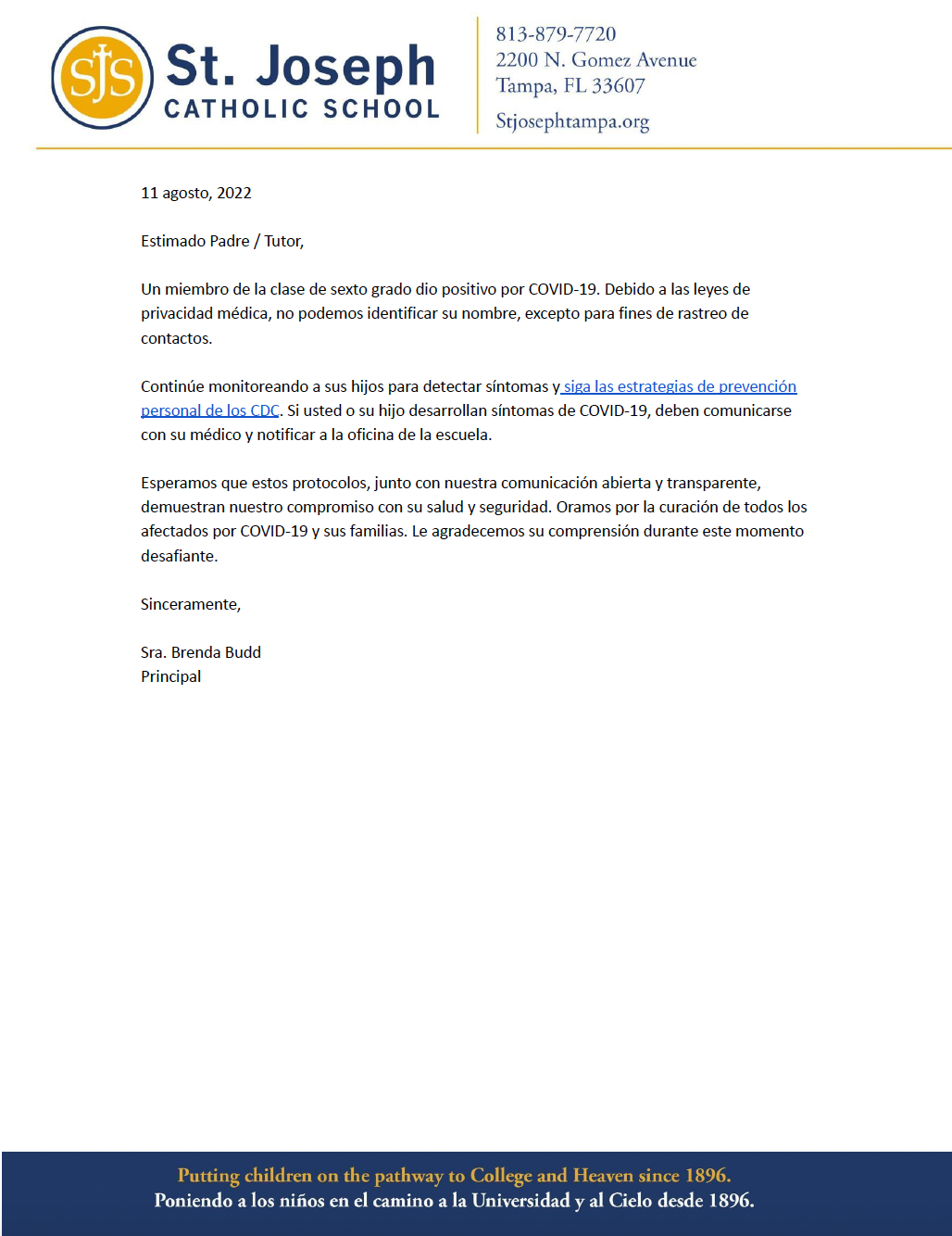 COVID Masking
Dear Parents/Queridos Padres,
We are so grateful to each of you for your care and support in our efforts to keep St. Joseph open through our mitigation efforts. It is because of your conscientiousness that we have been so successful in this effort.
The current COVID-19 case load in the state of Florida and the Tampa area is improving. Therefore, St. Joseph will discontinue providing masks from today forward. If cases spike again or a new variant emerges, we may restart mandatory masking.
If you wish for your child to continue wearing masks, please provide them when they come to school. Otherwise, we will not be enforcing mask wearing unless we inform you otherwise.
Estamos muy agradecidos con cada uno de ustedes por su atención y apoyo en nuestros esfuerzos para mantener abierto St. Joseph a través de nuestros esfuerzos de mitigación. Es debido a su conciencia que hemos tenido tanto éxito en este esfuerzo.
La carga actual de casos de COVID-19 en el estado de Florida y el área de Tampa está mejorando. Por lo tanto, St. Joseph dejará de proporcionar máscaras a partir de hoy. Si los casos vuelven a aumentar o surge una nueva variante, podemos reiniciar el enmascaramiento obligatorio.
Si desea que su hijo continúe usando máscaras, entrégueselas cuando venga a la escuela. De lo contrario, no aplicaremos el uso de máscaras a menos que le informemos lo contrario.
Blessings/Benediciones
Mrs. Brenda Budd
Principal
St. Joseph Catholic School
COVID Update 2/15 3rd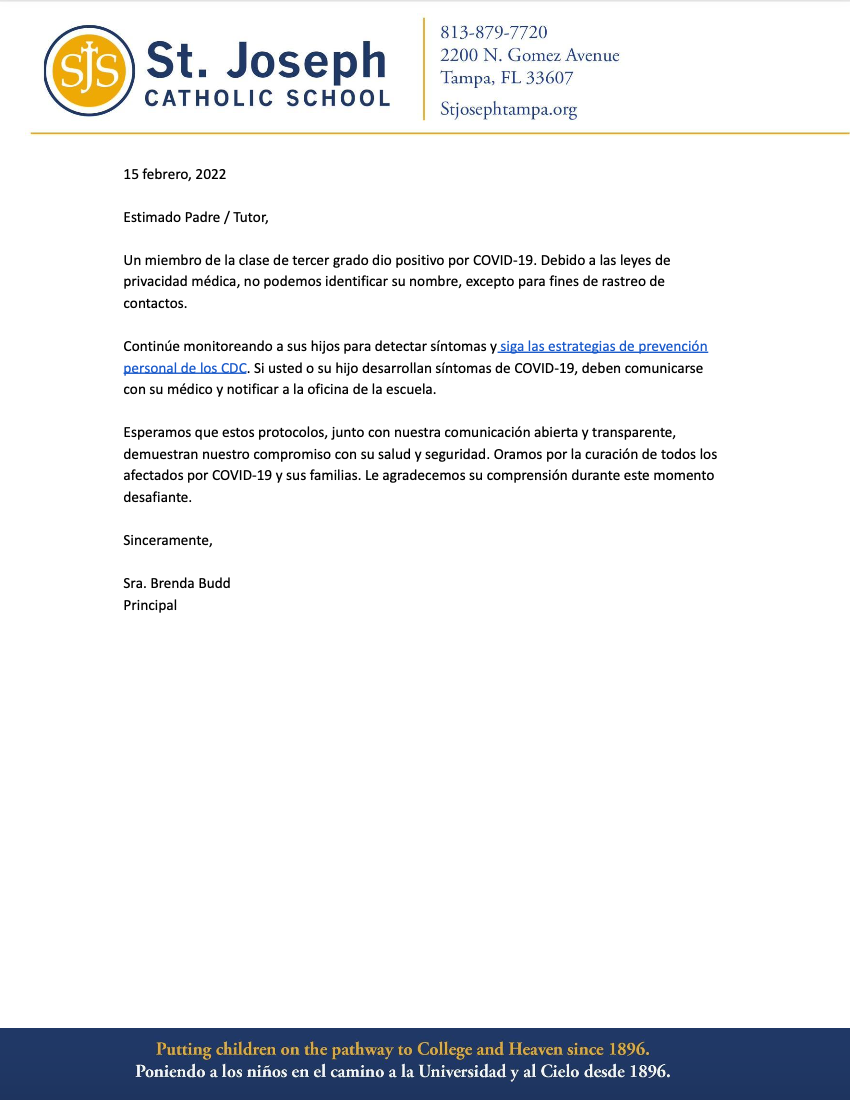 COVID Update 2/14 6th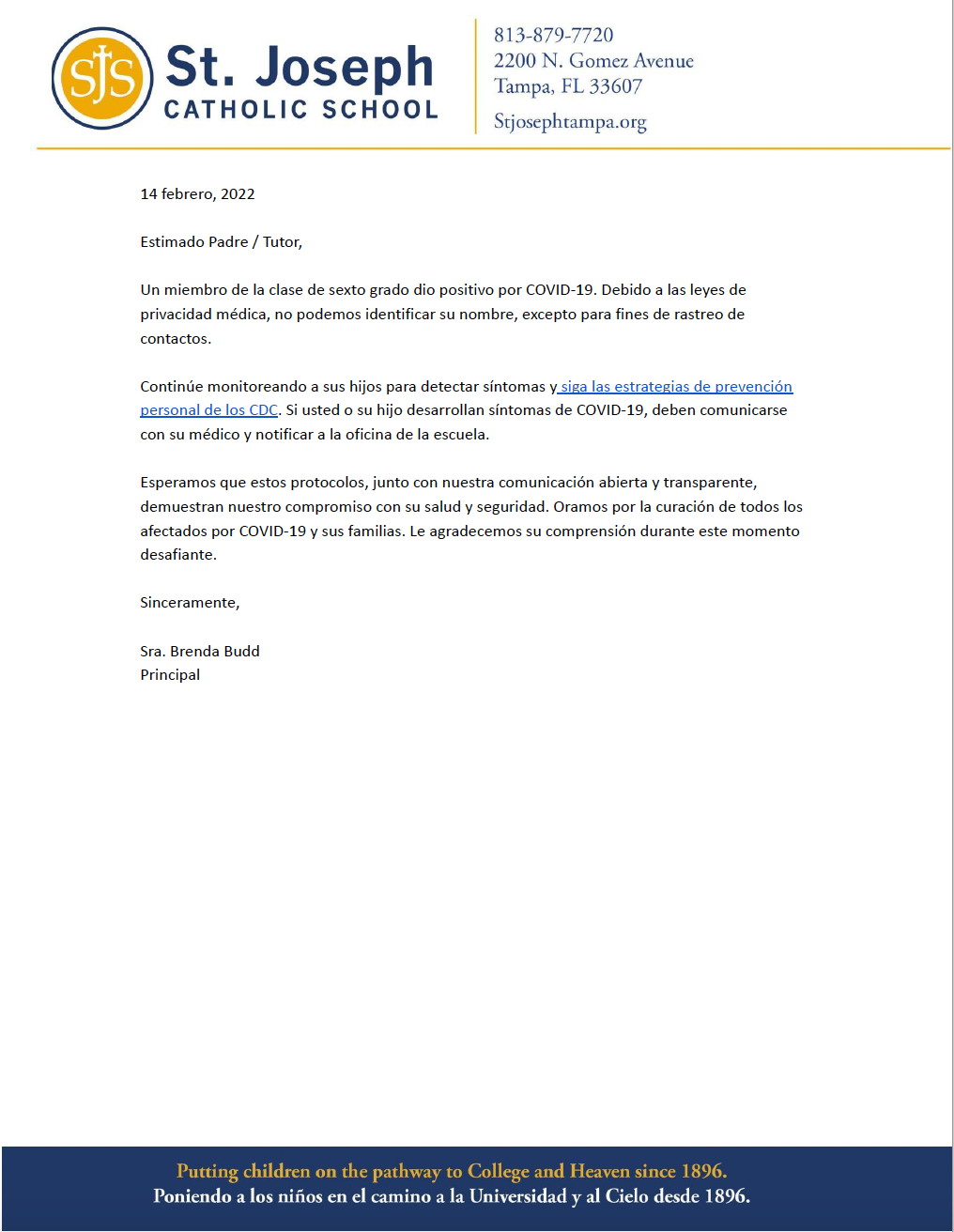 COVID Update 2/7 1st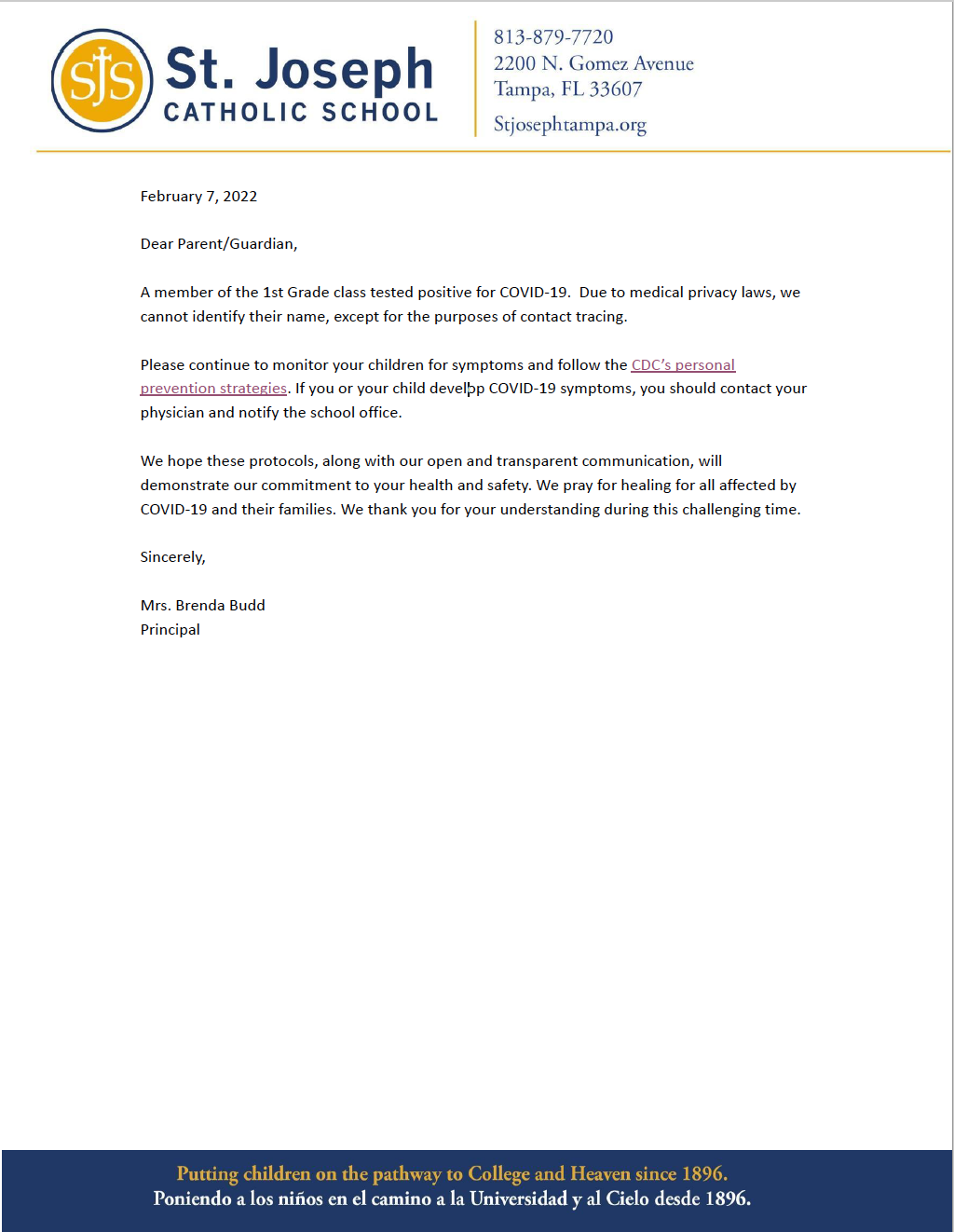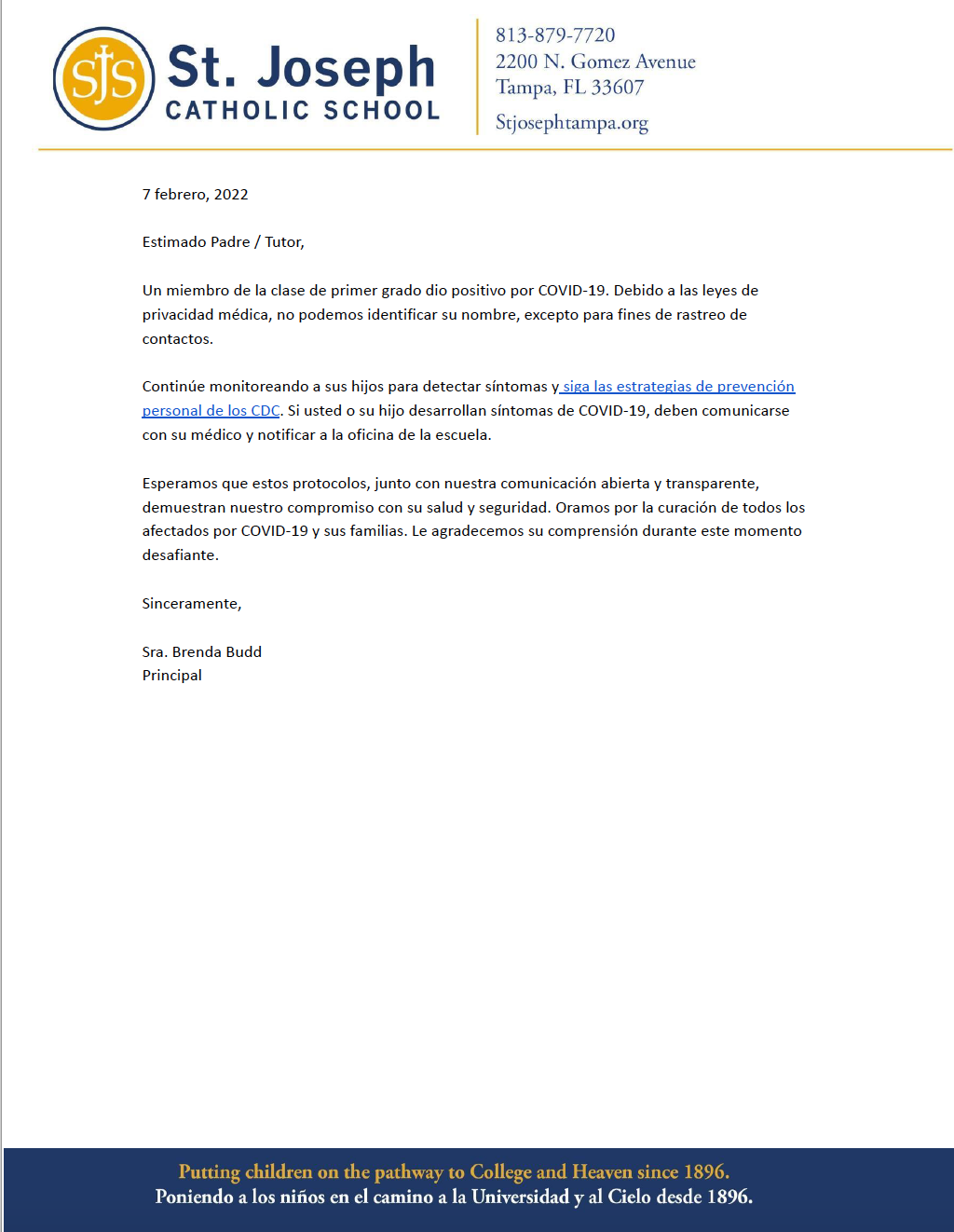 COVID Update 2/7 Kinder Baker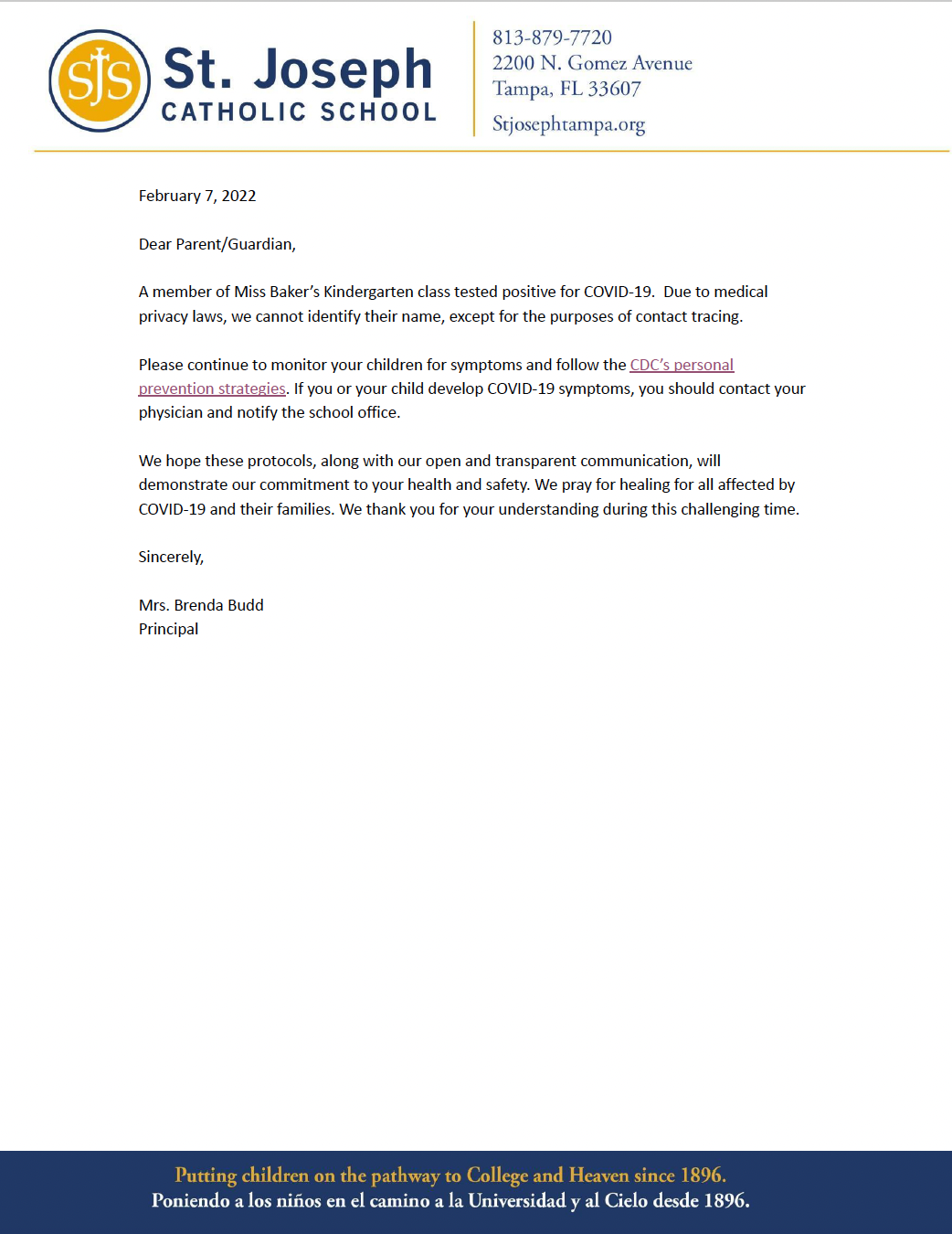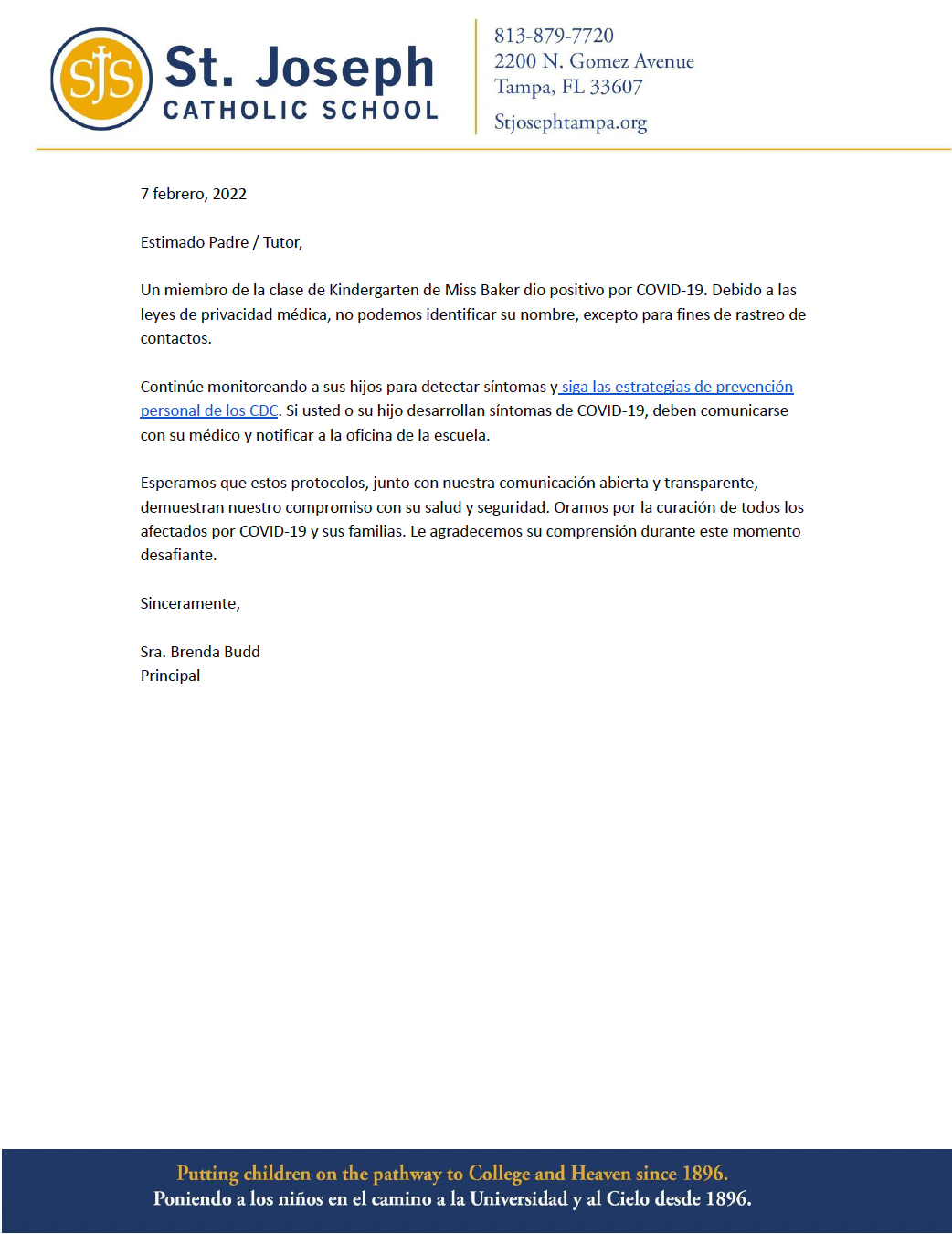 COVID Update 2/2 VPK