Step Up Check Approval Fall 2022
Details

Published: Thursday, 02 September 2021 13:47
Written by Super User
Dear Parents/Queridos Padres,
Your first scholarship payment is ready to be approved.
Please log into your account to approve your payment. See pictures below for instructions.
Please let us know if you need help or have any questions. Have a good day.
Su primer pago para la beca está listo para ser aprobado.
Inicie sesión en su cuenta para aprobar su pago. Vea las imágenes a continuación para obtener instrucciones.
Háganos saber si necesita ayuda o tiene alguna pregunta. Tenga un bonito día.
Go to login.sufs.org and sign in with your account/ Vaya a login.sufs.org e inicie sesión con su cuenta
Click "Check the Status of an Application"/ Haga Clic "Estatus de la Aplicacion"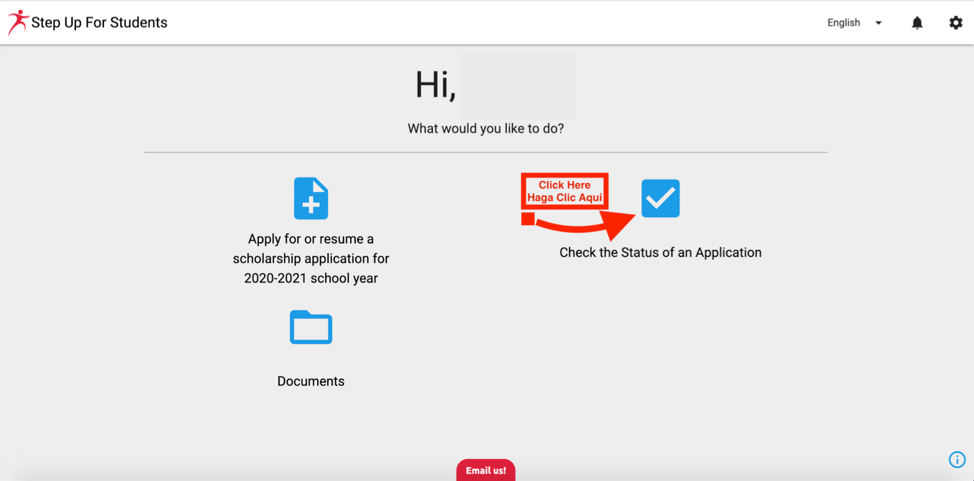 Click "Here" under "Status of the Application/ Haga clic "Aqui" abajo "Estatus de la Aplicacion"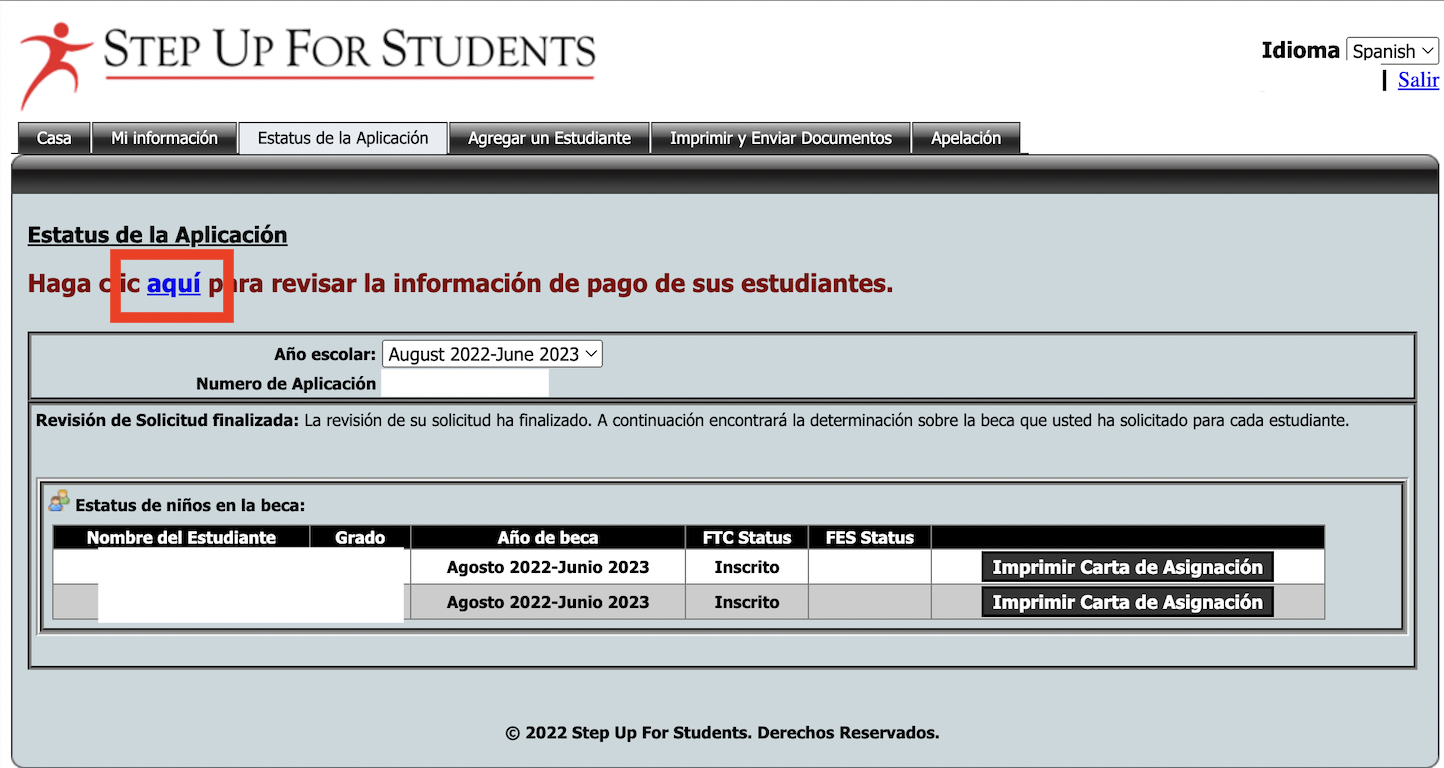 Click "Approve" then "Complete"/ Haga click "Aprobar y despues "Sometar"